Entreprise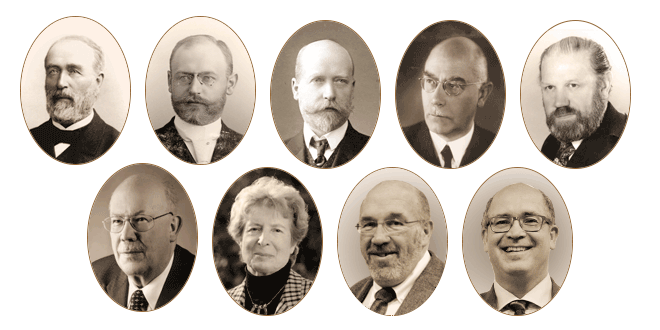 Chère cliente, Cher client,
Company Albrecht Kind was founded exactly 165 years ago and has been a wholesale company for hunting and shooting from the very beginning. In the course of time, the leather goods manufactory and a gunsmith's shop were added.
Throughout the company's history, the company has been managed continuously by the founding family. This is something we are very proud of, for few companies manage to remain in the possession of the founding family for so long. Even fewer - just 4% of companies - manage to be run by the family until the 5th generation, despite all changes in day-to-day business, despite all external influences. Our company survived two world wars and, like many family-owned companies, the 2008 financial crisis much better than most incorporated companies. The importance of family-owned companies is not only reflected in the stability of these companies, family-owned companies also provide 60% of all jobs in Germany.
Placed above this text you can see the portraits of the previous and current managing directors of company Albrecht Kind. They all lived and worked according to the same maxim that the company founder Albrecht Kind passed on to his sons by letter when he handed over the business. It contains three central points:
Keep peace within the family.

Stay away from all business that might offend your conscience.

Maintain a modest lifestyle.
We believe that especially in today's loud and fast-moving world, these principles would suit well many celebrities. In any case, we will stick to it and are sure that these points are a solid basis for the future success of the company.
We hope that you will follow the catalogue with interest and remain a loyal customer.
Hunstig, le 1er août 2018
Manfred et Helmut Kind
(Gérants)