Entreprise
Chère cliente, Cher client,

In 2018, our company will be 165 years old. The company was founded in the state of Prussia. At this time there was no German Reich yet, no railway in our area, no motorized vehicles. The company experienced and survived two world wars and technical upheavals. Nevertheless, it has remained faithful to its principles.
Thus stands rightly in our enterprise philosophy: "We are the oldest established wholesaling company in the hunting- and shooting sport branch. As a comprehensive full-range specialist we supply the complete specialized trade. From tradition grown quality and innovation are our strengths".
Of course there have been depths in all these years, but the steady development has always been a feature of AKAH. Currently the company stands outstanding and very well presented.
It is also called in company philosophy: "We want to offer our customers a high-quality and ambitious program by attractive and exclusive sole distributions".
This is proved by our catalogue again this year. Our range has been improved on several points, without sacrificing continuity with previous years.
We would like to focus on the night vision technology by FLIR, the cut resistant clothing, especially the wild boar protecting trouser by PPS and the proven products of the company CARINTHIA. The range of existing brands has been expanded to include the following products: gun cabinets of BROWNING, torches of WALTHER, high energy dog food of NATURVITAL and to our new travel bag series BIG FIVE .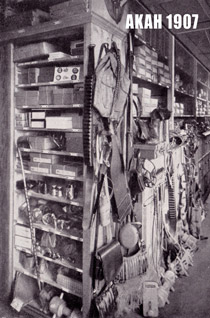 Our company philosophy states that we operate an "innovative further development of our product range and service". The investments of the years from 2016 to 2018 are the highest for a long time. In this way, the entire logistics, including all storage equipment, will be redesigned and this will be done during operation. It is a huge challenge to all business processes. The aim is to be able to meet the demands of our customers even faster in the future. Likewise, we have been innovative in the field of media and social networks for many years and offer our customers a future-oriented service. This remarkable development is supported by our high-performance suppliers and our qualified employees.

We look forward to continuing to accompany you on the future path and hope that you will find our catalogue interesting. We hope you will enjoy browsing in our catalogue.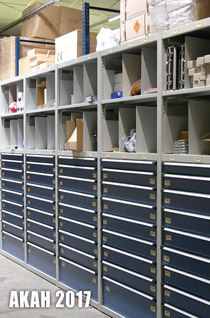 Hunstig, le 1er août 2017
Manfred et Helmut Kind
(Gérants)